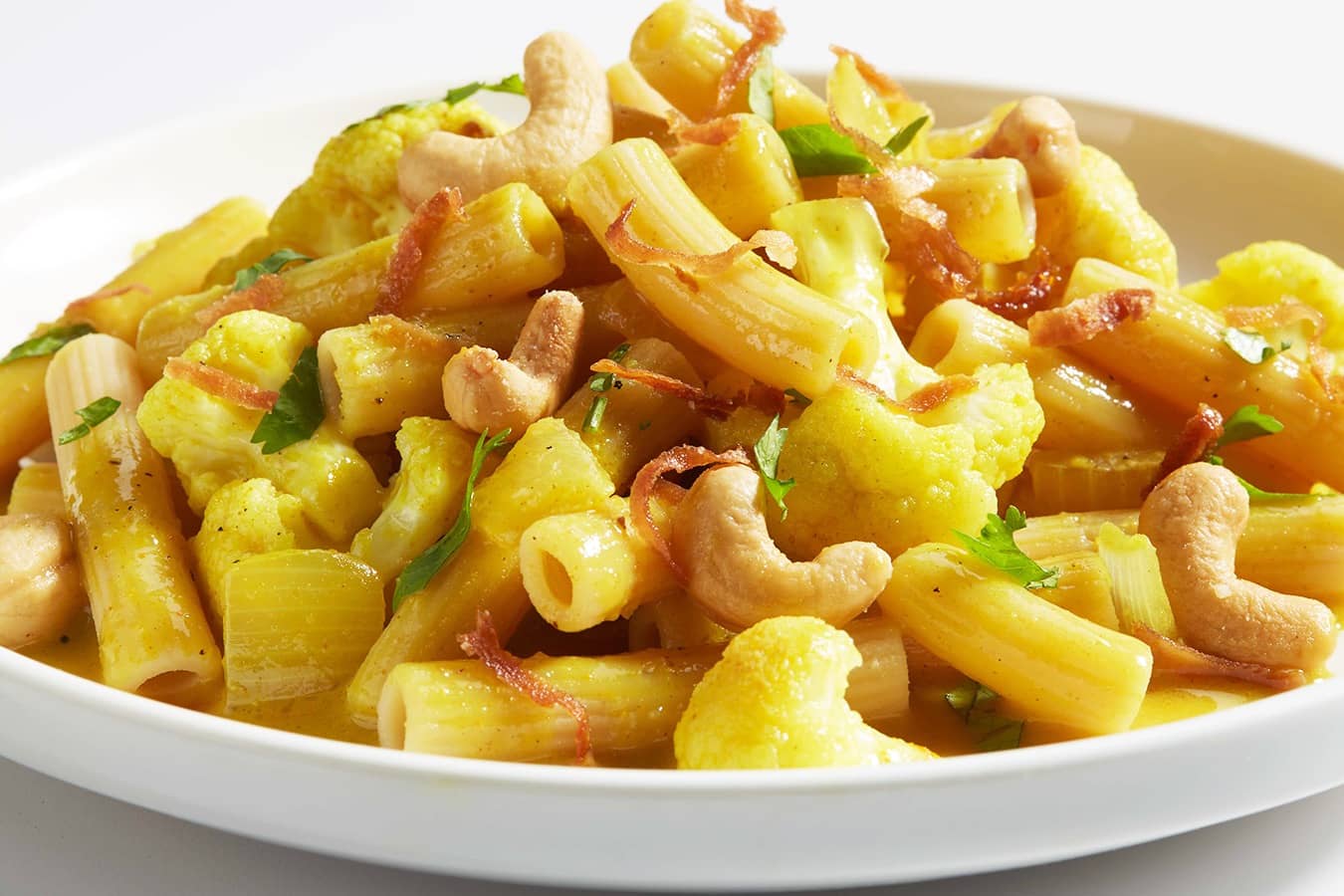 Ingredients
10 oz Box Pasta Lensi Yellow Lentil Penne
1 cup Onion, minced
2 ½ cups Cauliflower
½ tbsp Garlic
3 tbsp Olive Oil
2 tsp Salt
1 ½ tbsp Curry Powder
1 ⅔ cups Coconut Milk
2 tbsp Lime juice
2 tbsp Cashews
2 tbsp Coconut Flake, unsweetened
Garnish with toasted flake coconut, cashews, lime wedge, and Cilantro
Yellow Lentil Cauliflower and Coconut Curry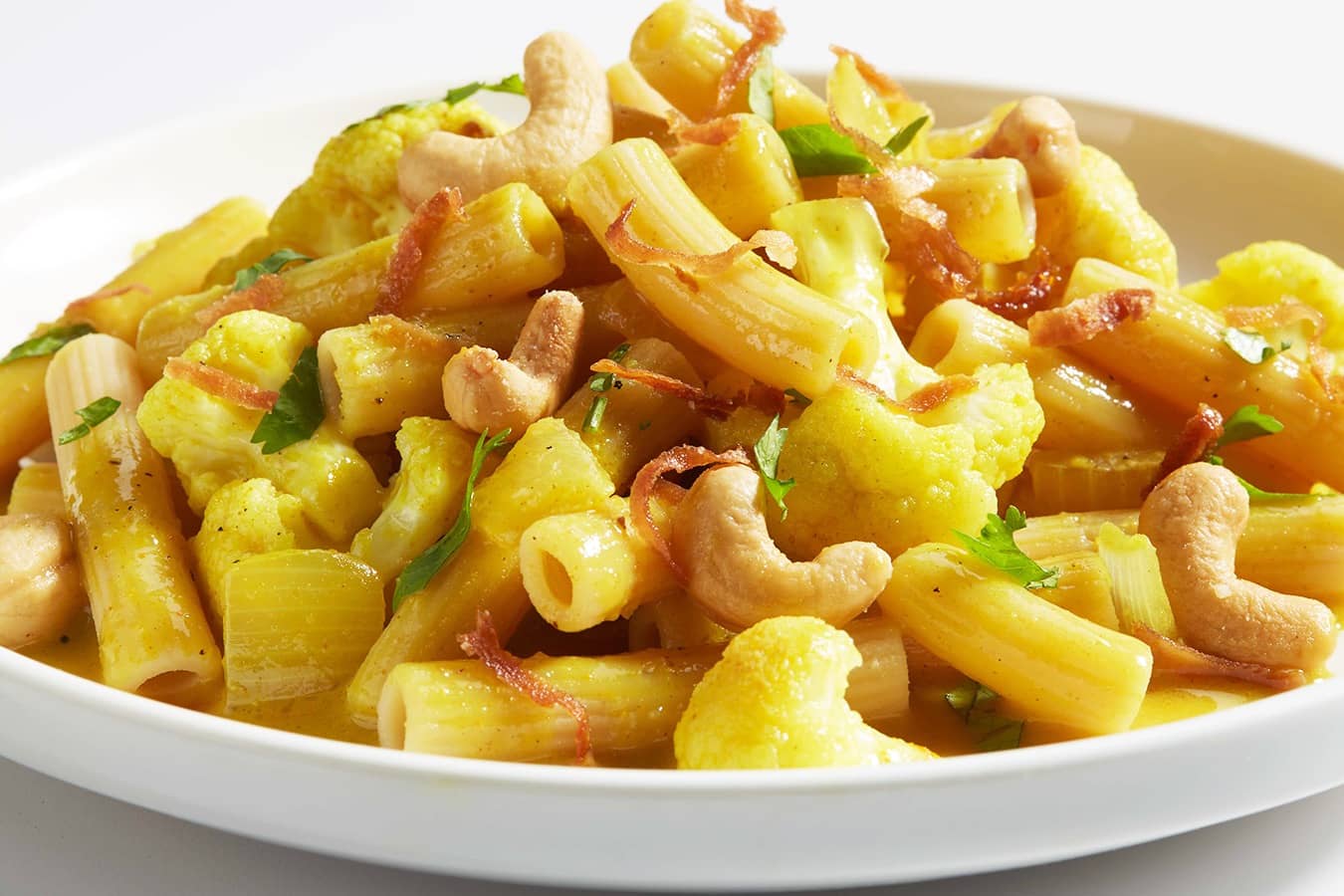 When looking for vegan recipes, cauliflower curry is always at the top of the list! The rich and creamy sauce can be cooked using just one pot, adding convenience to the recipe as it helps to reduce clean up time. When combined with legume pasta this dish is boosted with plant based proteins and fiber, for a wholesome and uniquely delicious meal.
Enjoy the distinct flavor of Yellow Lentil Pasta coated in a fragrant coconut milk curry sauce with tender cauliflower florets. Also, if you have any veggie odds and ends in your kitchen, this recipe is the perfect opportunity to repurpose them in the sauce. Simply chop them up and sauté along with the cauliflower. Peas, carrots and potatoes can be great additions to curry dishes. Serve topped with fresh cilantro, shredded coconut flakes and chopped cashews for an extra layer of texture, and squeeze a bit of fresh lime juice for a tangy touch.
If you love experimenting with recipes from around the world, we recommend you take a look at our Mediterranean inspired Chickpea "Hummus" Salad with Tahini Dressing. Still craving curry flavors? Try this Creamy Curry Yellow Lentil Pasta recipe next.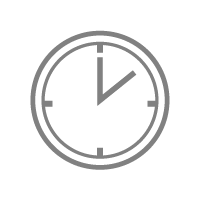 TOTAL TIME
30 MIN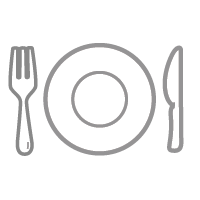 SERVINGS
SERVES 4
Ingredients
10 oz Box Pasta Lensi Yellow Lentil Penne
1 cup Onion, minced
2 ½ cups Cauliflower
½ tbsp Garlic
3 tbsp Olive Oil
2 tsp Salt
1 ½ tbsp Curry Powder
1 ⅔ cups Coconut Milk
2 tbsp Lime juice
2 tbsp Cashews
2 tbsp Coconut Flake, unsweetened
Garnish with toasted flake coconut, cashews, lime wedge, and Cilantro
Instructions
Bring 4 qt. of water to a boil and salt generously
Mince onion and sauté in Olive oil, until translucent (2-3 minutes).
Clean and chop cauliflower in to florets for serves and add to sauté pan (cook for 5-7 minutes).
Add curry powder and sauté until fragrant (2 minutes).
Add coconut milk and simmer until cauliflower is tender; add salt and lime juice.
Cook the Pasta Lensi for 6-8 minutes according to package directions. Drain and toss with the sauce.
Garnish and enjoy!