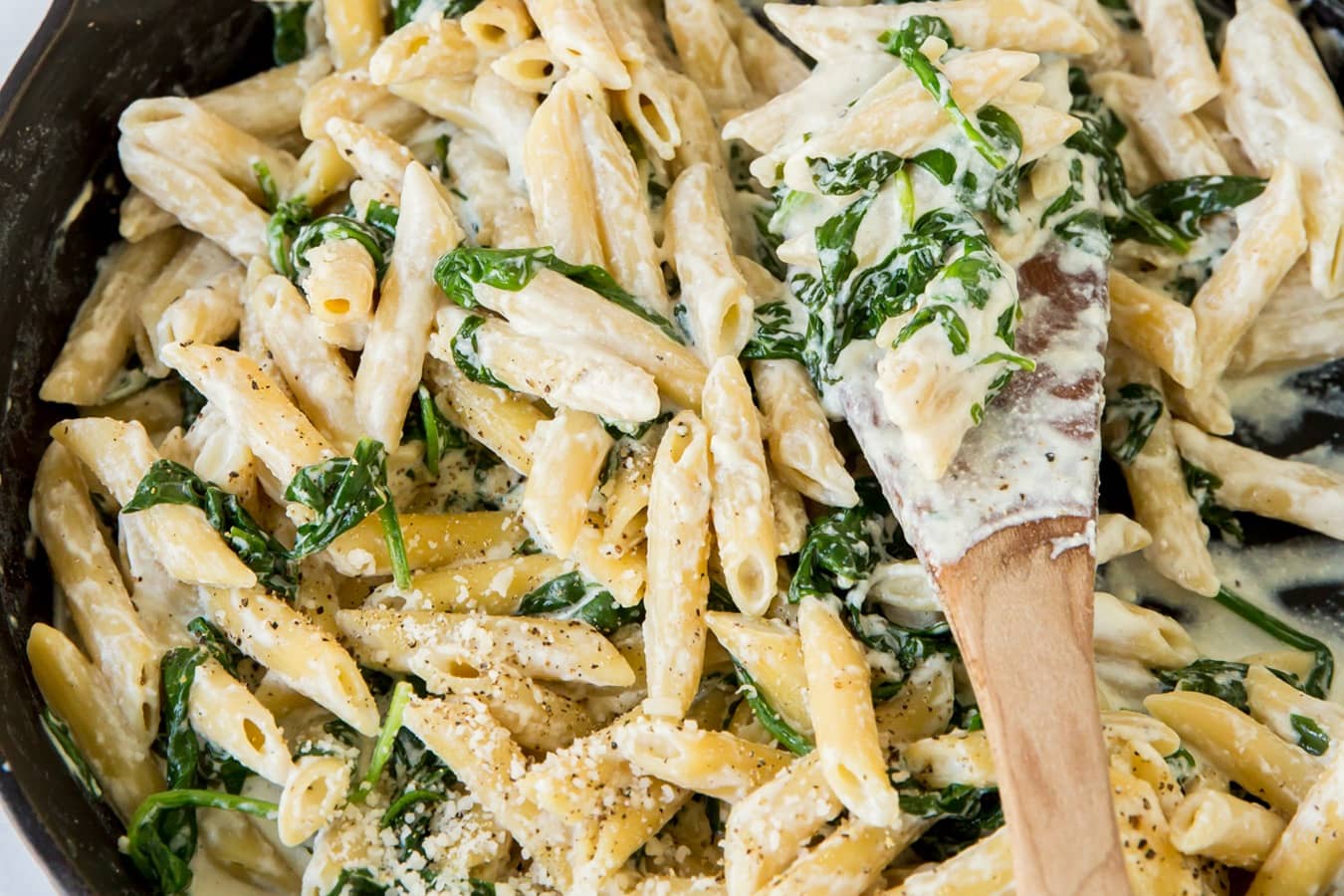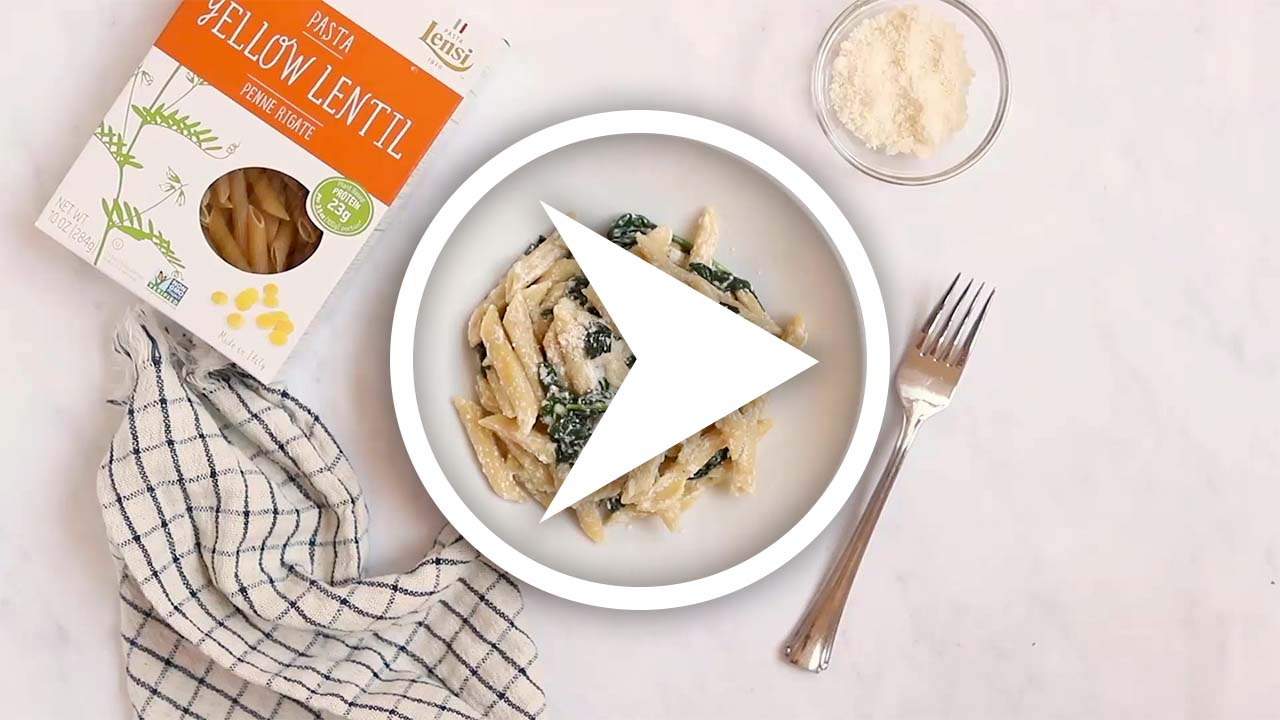 Ingredients
10 oz Box Pasta Lensi Yellow Lentil Penne
2 tbsp Unsalted Butter
3 Cloves garlic, minced
6 oz Fresh Spinach
8 oz Ricotta cheese
1 tbsp Parmesan cheese, grated or shaved plus more to taste
Ground nutmeg, to taste
Salt and pepper to taste
Spinach & Ricotta Yellow Lentil Pasta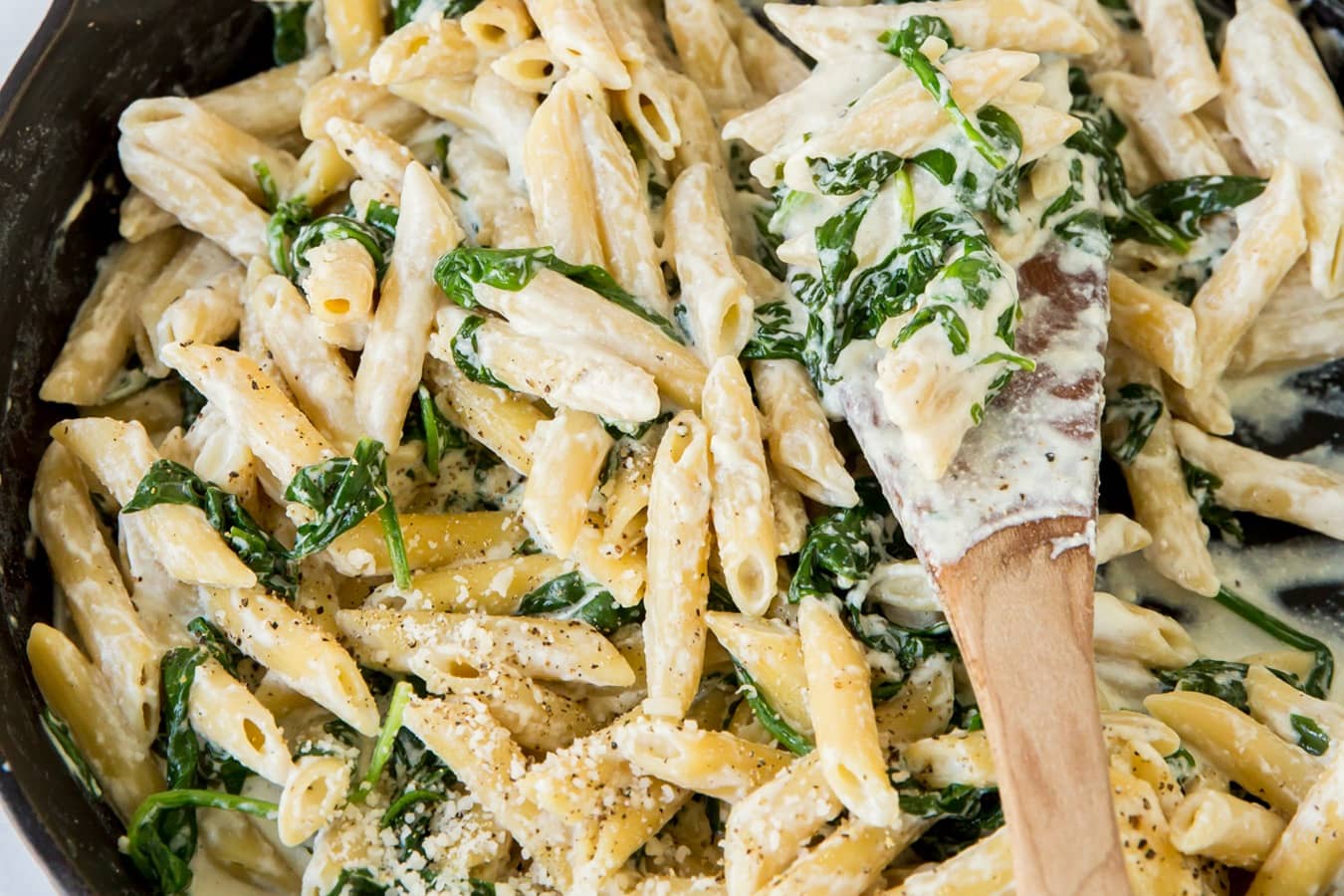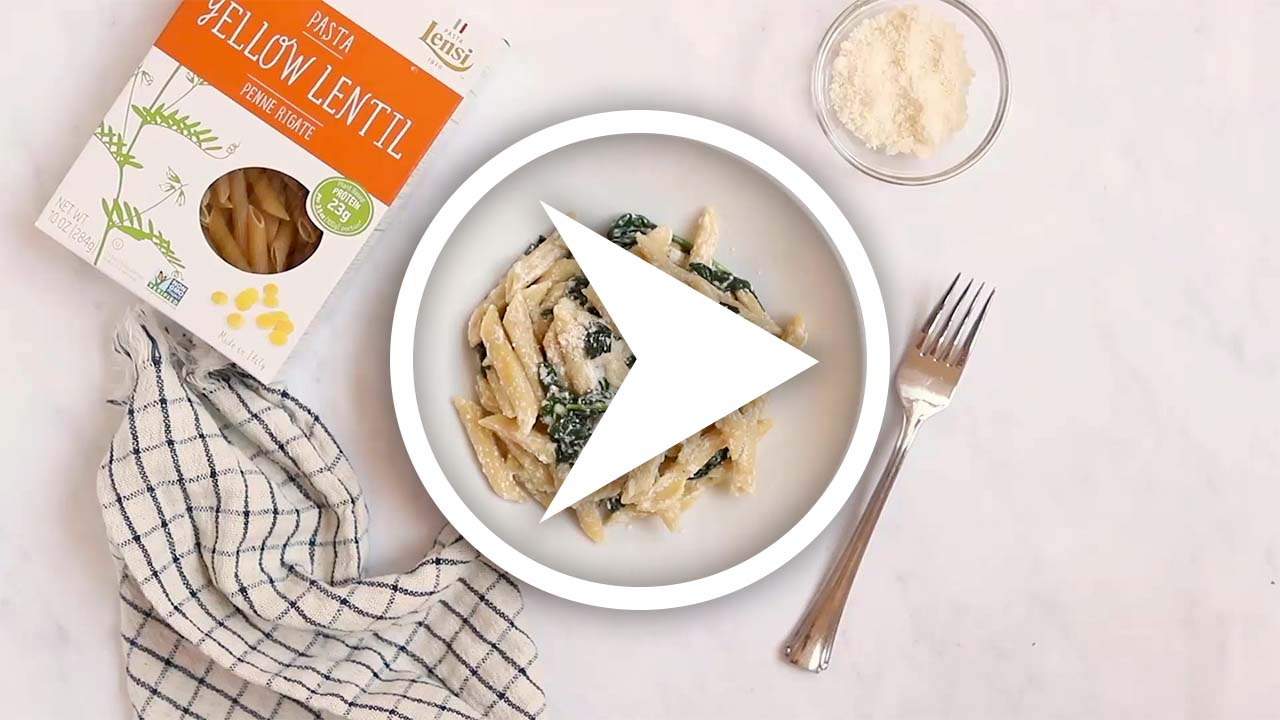 With a short preparation time, easy to follow cooking directions and an ingredient list filled with kitchen staples, this recipe is all about convenience. The combination of ricotta cheese with sautéed spinach makes a creamy sauce that is boosted with a dash of nutmeg. Pair with Pasta Lensi Yellow Lentil Penne and enjoy an effortless dish that is packed with legumes, greens and cheese.
If you don't have any of these ingredients on hand, do not worry! With a few variations, you can still enjoy the delicious flavors of this vegetarian dish. No ricotta? Use any other soft cheese like cottage cheese, mascarpone or cream cheese. If you've run out of fresh spinach, save the grocery store run and try adding frozen spinach, kale or collard greens instead.
Try it as the main dish for a speedy weeknight dinner or lunch, or as a side dish to accompany your preferred entrée. The flavors from this legume pasta recipe pair beautifully with anything from meat, poultry, or any plant based alternatives like tofu or tempeh. Leftover pasta? No problem! At Pasta Lensi we have many simple and creative recipes for you to discover new flavors every time, like this Creamy Curry Pasta.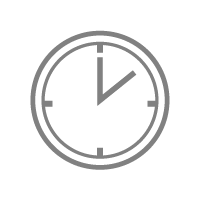 TOTAL TIME
25 MIN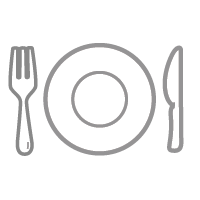 SERVINGS
SERVES 5
Ingredients
10 oz Box Pasta Lensi Yellow Lentil Penne
2 tbsp Unsalted Butter
3 Cloves garlic, minced
6 oz Fresh Spinach
8 oz Ricotta cheese
1 tbsp Parmesan cheese, grated or shaved plus more to taste
Ground nutmeg, to taste
Salt and pepper to taste
Instructions
Cook the Pasta Lensi for 6-8 minutes according to package directions. Drain and reserve one cup of the pasta water.
Melt the butter in a large skillet set over medium heat. Add the garlic and spinach and cook for 1 minute, until fragrant. Stir in the ricotta and cook for 1 minute.
Add the cooked pasta and ¼ of the reserved pasta water. Cook for 2 to 3 minutes, stirring frequently until combined. Add up to an additional ¼ cup of the pasta water to loosen the sauce, as desired.
Stir in the Parmesan, nutmeg, salt and pepper, to taste. Serve with additional Parmesan, if desired. Enjoy!