Ingredients
10 oz Box Pasta Lensi Red Lentil Fusilli
½ cup Onion, chopped
6 tbsp Olive Oil
1 tbsp Garlic, minced
1 cup Zucchini, sliced
¾ cup Red Pepper, diced
1 cup Cherry Tomatoes, halved
2 tbsp Fresh Parsley, chopped
1 tbsp Fresh Thyme, chopped
¼ cup Parmesan Cheese, grated
Salt and Pepper to taste
Red Lentil Fusilli with Vegetables & Herbs
Fusilli is shaped like a corkscrew in fun spirals that are great for capturing creamy or chunky sauces. This versatile shape is ideal in casserole bakes, fresh pasta salads, or tossed with your favorite tomato or cream-based sauces like Alfredo or marinara. For a veggie packed dish, try this delicious salad made with a hefty dose of veggies and Pasta Lensi Red Lentil Fusilli. The advantage of using this legume pasta is that it is packed with fiber and 22 grams of plant based protein in every 3.5 oz portion (about 2 servings). Plus, it's a Gluten Free alternative that is made from one simple ingredient: red lentil flour.
Pasta salads are ideal when the weather starts to warm up. And, they are also great for on the go meals or for bringing to a family or friend potluck or BBQ cookout. Enjoy this Red Lentil Fusilli with Vegetables & Herbs recipe either hot or cold. Not to mention, its versatility makes it easy to swap in a few ingredients to use up what you already have in the fridge or pantry. Make the most out of your veggies and enjoy delicious dishes every time with recipes from Pasta Lensi!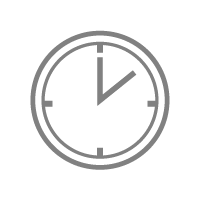 TOTAL TIME
30 MIN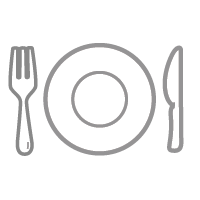 SERVINGS
SERVES 4
Ingredients
10 oz Box Pasta Lensi Red Lentil Fusilli
½ cup Onion, chopped
6 tbsp Olive Oil
1 tbsp Garlic, minced
1 cup Zucchini, sliced
¾ cup Red Pepper, diced
1 cup Cherry Tomatoes, halved
2 tbsp Fresh Parsley, chopped
1 tbsp Fresh Thyme, chopped
¼ cup Parmesan Cheese, grated
Salt and Pepper to taste
Instructions
In a large pot of salted, boiling water, cook Pasta Lensi Red Lentil Fusilli for 6-8 minutes according to package instructions.
While pasta is cooking, in a large sauté pan, heat pan on medium-high flame, add oil when the pan is hot.
Add onions to the pan, and sauté 5-8 minutes until soft.
Add the garlic, zucchini and red peppers. Cook for 5 minutes.
Add cherry tomatoes, sautéing for 2-3 minutes more. Add salt and pepper to taste.
Add drained pasta to the sauté pan, and heat for an additional 2-3 minutes, bringing all ingredients together.
Remove from heat. Add parsley and thyme.
Serve with grated Parmesan. Enjoy!