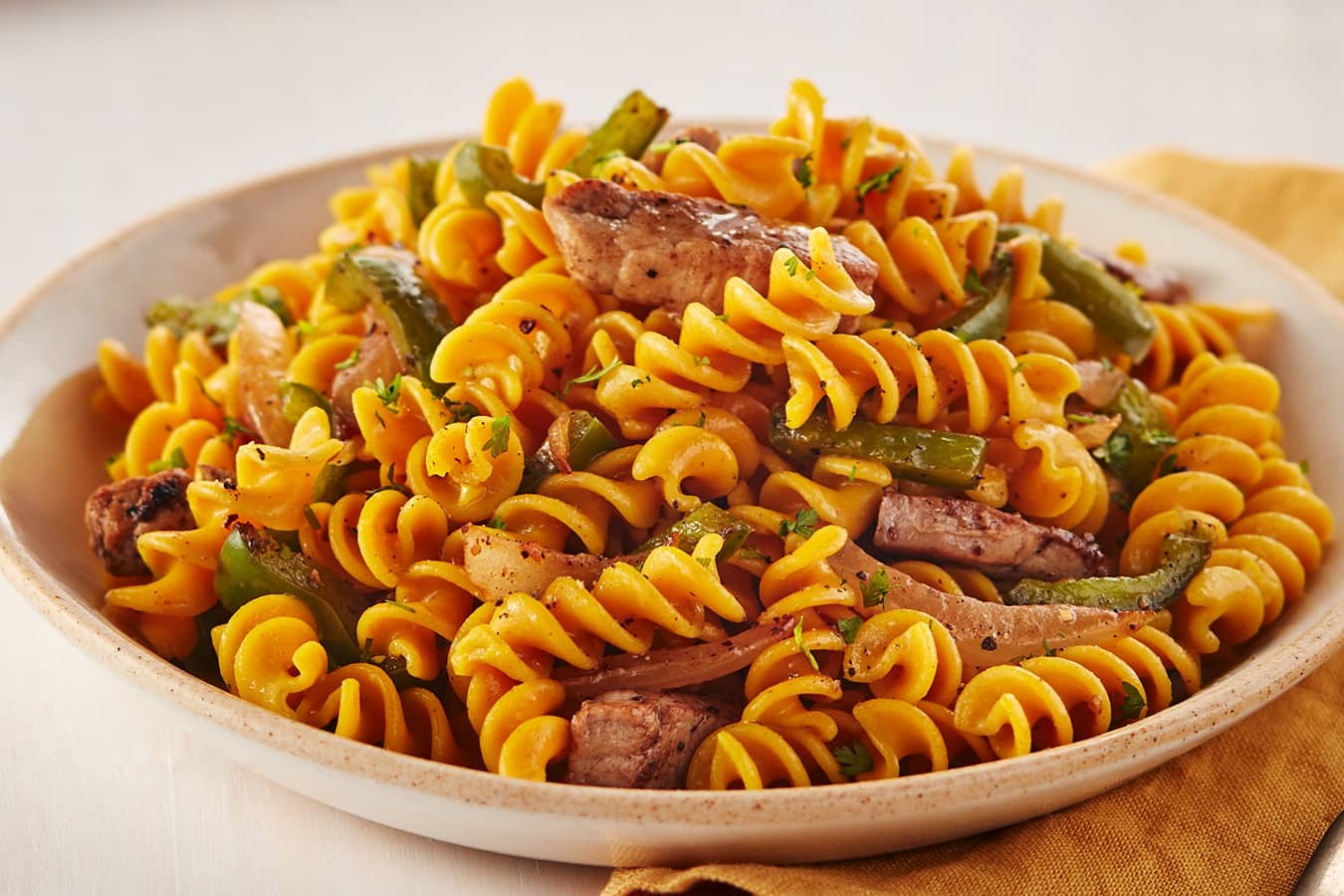 Ingredients
9 oz Box Pasta Lensi Lentil Pasta with Pumpkin and Turmeric
2 tbsp Vegetable Oil
1 lb Boneless, lean pork loin or tenderloin, cut into thin strips
1 Medium onion, halved and thinly sliced
2 Red or green bell peppers, seeded and cut into strips about ½ x 1&frac12 inches
2 Cloves garlic, minced
Salt and pepper to taste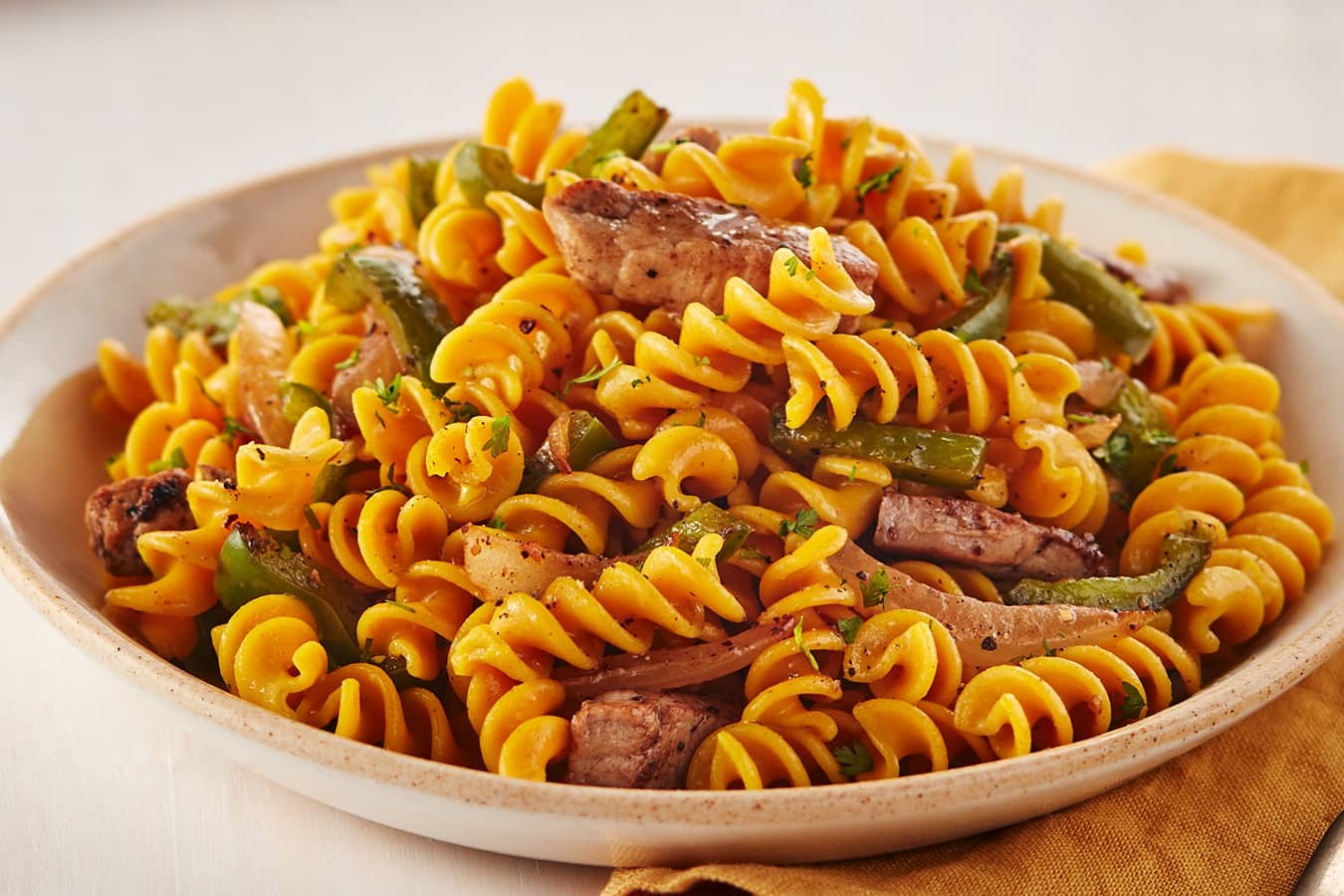 There is something about seasonal ingredients that make each time of year something to look forward to! After the summer heat, the weather starts cooling down and most food cravings shift from fresh and light salads, to heartier and warmer dishes. Spices and squash are some of the most delicious ingredients that set the stage for fall-inspired cooking. With Pasta Lensi lentil and vegetable blend pasta, there's no need to wait until autumn to start enjoying these irresistible seasonal flavors.
Made from simple and quality ingredients, this Rotini pasta is perfectly crafted from lentils, pumpkin and a hint of turmeric. Plus, this Gluten Free pasta alternative is loaded with benefits like a unique and delicious taste, more fiber than regular pasta and 22 grams of plant based protein in every 3.5 oz portion (about 2 servings). Pasta Lensi is made in Italy and has more than a 100 years of expertise making pasta and delivering quality products with optimal texture and taste.
Complement your pasta and vegetable blend with lean pork, onion and bell peppers for a delicious meal that can be put together in less than 20 minutes. Discover more tasty recipes by trying another one of our favorites: Lemon Basil Chicken Pasta.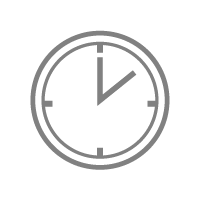 TOTAL TIME
20 MIN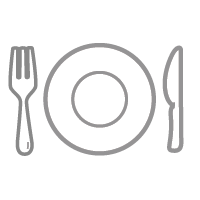 SERVINGS
SERVES 4
Ingredients
9 oz Box Pasta Lensi Lentil Pasta with Pumpkin and Turmeric
2 tbsp Vegetable Oil
1 lb Boneless, lean pork loin or tenderloin, cut into thin strips
1 Medium onion, halved and thinly sliced
2 Red or green bell peppers, seeded and cut into strips about ½ x 1&frac12 inches
2 Cloves garlic, minced
Salt and pepper to taste
Instructions
Cook Pasta Lensi 5-7 minutes according to package directions. Drain, reserving about ¼ cup of pasta water and set aside.
Heat oil in a large skillet over medium-high heat. Add pork and cook, stirring frequently, until pork is lightly browned and done. Using a slotted spoon, remove pork to a plate and set aside.
Add onion and peppers to skillet and cook, stirring frequently until vegetables are tender. Add garlic and cook 30 seconds. Stir cooked pork into vegetables and cook 1 to 2 minutes. Season with salt and pepper. Stir in pasta and reserved pasta water.