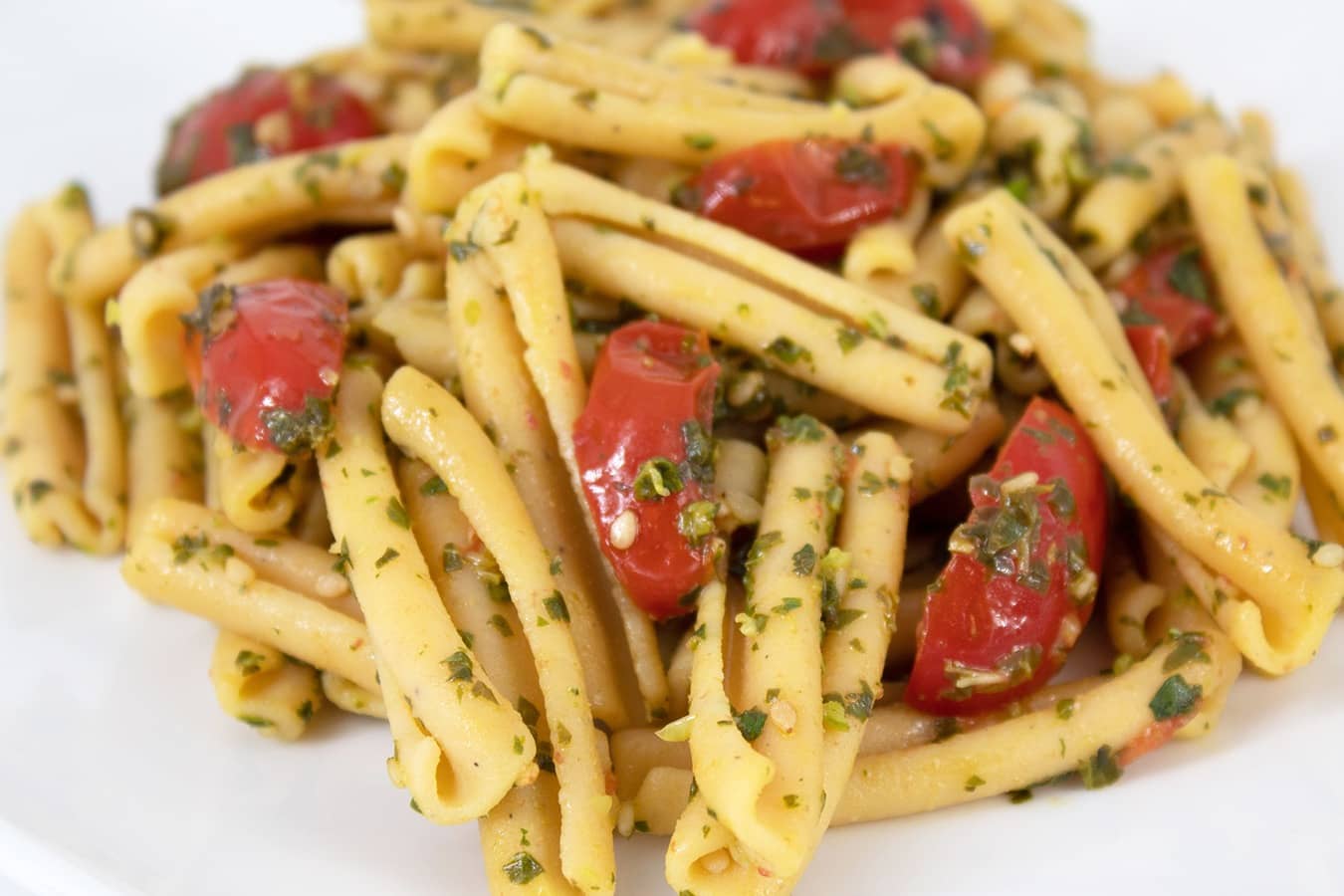 Ingredients
10 oz Box Pasta Lensi Chickpea Casarecce
3 oz Fresh Basil leaves
2 tbsp Sesame seeds
1 Lime , juiced and peeled
1 Orange, juiced
6 Grape tomatoes
4 tbsp Extra Virgin Olive Oil
10 ‐ 12 Mint leaves, plus more for garnish
½ tsp Salt
Citrus Scented Pesto Chickpea Casarecce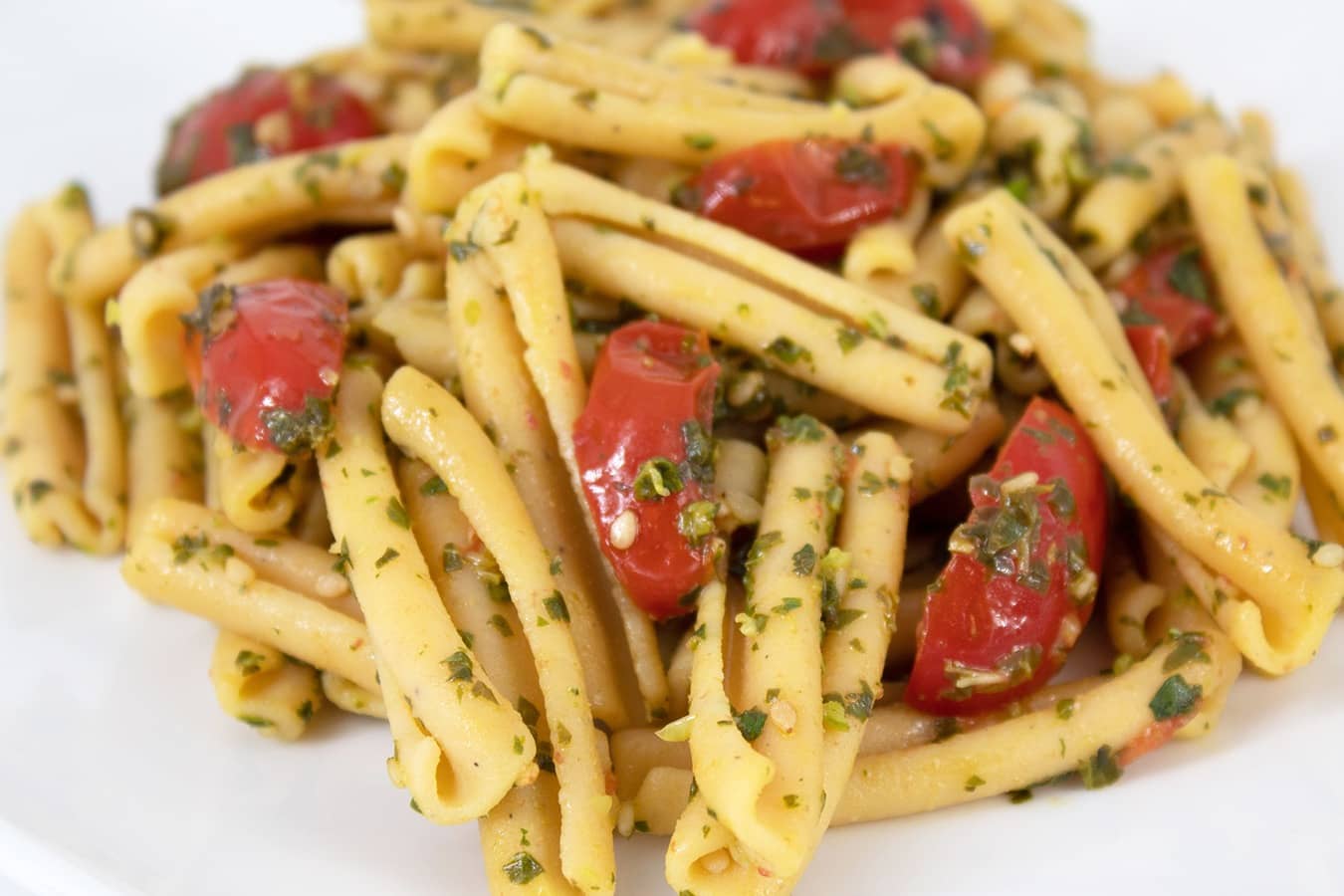 Have you ever tried making homemade pesto? It's easier than you might think and tastier too! Plus, this delicious legume pasta recipe is served with a mint infused pesto variety for extra freshness in every bite. While traditional Genoa pesto alla genovese is made using only basil, to prepare this fun twist on the traditional version, all you need to do is pulse all the ingredients together in a blender or food processor. Remember to try it first and adjust salt depending on taste and preference.
The secret to a truly flavorful meal is choosing quality ingredients like Pasta Lensi Chickpea Casarecce. Packed with plant based protein in every 3.5oz portion (about 2 servings), this pasta is made from one simple ingredient: chickpeas. When combined with the minted basil pesto and roasted tomatoes with a splash of orange juice, the result is nothing short of a drool-worthy dish that will keep you coming back for more. Did we mention this recipe is also vegetarian? For more veggie forward alternatives, try other delicious pasta recipes like this Chickpea Hummus Salad with Tahini Dressing.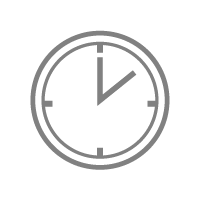 TOTAL TIME
20 MIN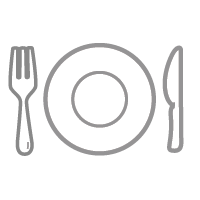 SERVINGS
SERVES 4
Ingredients
10 oz Box Pasta Lensi Chickpea Casarecce
3 oz Fresh Basil leaves
2 tbsp Sesame seeds
1 Lime , juiced and peeled
1 Orange, juiced
6 Grape tomatoes
4 tbsp Extra Virgin Olive Oil
10 ‐ 12 Mint leaves, plus more for garnish
½ tsp Salt
Instructions
Cook Pasta Lensi 8-10 minutes, according to package directions. Retain one cup of the pasta cooking water, drain well.
Place the basil leaves, 3 tablespoons of Extra Virgin Olive Oil, and sesame seeds in a blender. Blend at low speed until a homogeneous mixture is obtained, without heating the ingredients too much.
Add lime juice, lime peel, and mint and continue blending until all ingredients are mixed well. Taste and adjust with salt as desired.
Heat the remaining tablespoon of Extra Virgin Olive Oil in a large skillet over high heat. Add tomatoes and orange juice and cook for approximately 2 minutes, until the tomatoes are soft.
Reduce heat to low and add pesto mixture from the blender and the pasta to the skillet, tossing gently. If necessary, use the reserved pasta water to achieve desired consistency.
Top with remaining mint leaves and serve immediately.
Cooks Tip: For a creamier sauce, add additional orange juice with the lime juice and peel.